TRACTOR RIDE ON MOWERS | iLikeSheds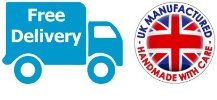 Shop by Size / Type / Brand
Incredible range of Tractor Ride on Lawn Mowers at cheap prices - from iLikeSheds.com
iLikeSheds sells a large range of ride on mowers for your garden and lawn care including grass collecting ride on mowers.
Our range includes ride on lawnmowers from the leading manufacturers Castelgarden and WolfGarten. Whether your needs are for home or commercial use you're sure to find the right ride on mower within our range.
Ride on & Tractor Mowers
We offer a wide range of ride on and tractor mowers to suit all user requirements. These practical products are easy to use and maintain and make light work of the largest of gardens.
Things to think about before you decide on your ride on or tractor mower:
Width of your Lawn Mower

: The standard garden gate is 76cm in width, so look out for narrower ride on mowers that can fit through.

Lawn size

: You need to consider the size and shape of your cutting area. The ride on mower is designed as a labour saving alternative to a walk behind mower and brings ride on comfort to even the smallest garden. The wider cutting capacity of the tractor mower is ideal for larger open spaces.

Storage

: It is recommended that machines are stored in a dry environment, especially during winter months and wet conditions.
The key features of our Tractor Ride On Lawn Mowers:
High horsepower for easy hauling and towing of attachments

Advanced engine technology for easier starts, less noise and less vibration

Wide deck-widths for efficient mowing of large areas

Durable and dependable performance

All cutting decks are height adjustable in order to adapt to the type of grass and ground being mowed. Ride on mowers have a single steel blade, whilst tractor mowers have twin contra-rotating steel blades.

The products have a rear-discharge collection chute, which means that the grass has a short distance to travel to enter the grass collector. Cutting conditions in the UK mean that grass is wet and, consequently, heavy; therefore the shorter the distance the grass has to travel to enter the grass collector, the better.

Our ride on tractor mowers have a large grass collector, meaning fewer stops and can be emptied from a seated position without the need to pick up large and heavy loads.

All seats are adjustable to enable the operator to achieve a comfortable driving position. All controls are functional and user friendly with all products having a key-operated start.

All tyres have a wide profile to stop turf being marked in wet conditions.