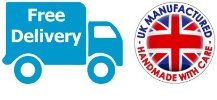 Escape

:
3' 2 inches x 2 Wooden Sentry Garden Box - 48HR + SAT Delivery*
Move mouse over Image to zoom
Single door with pad bolt, 3' x 2' wooden sentry garden box, ideal product to store tall products and a great space saving design and has a solid sheet roof and floor. 
Delivery Check and BOOK a SLOT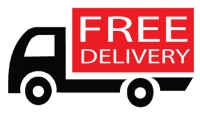 Please enter your post code to check our delivery dates
3ft 2" x 2ft SENTRY GARDEN BOX

Framing 28mm x 28mm  
Windowless 
12mm Tongue & Groove Wall Thickness

Solid Sheet Roof & Floor

Single Door with Pad bolt
Mineral Roof Felt
Scandinavia FSC Pine (mixture of red & white)
Easy Assembly
Pre-Treatment 
10 YEAR ANTI-ROT WARRANTY 

FREE UK MAINLAND DELIVERY*
FAST EXPRESS DELIVERY AVAILABLE* 
3FT x 2FT Wooden SENTRY GARDEN BOX

The Sentry Box is a compact garden storage unit measuring 1'11" x 3'3". This is a great space saving design and at 2.05m (6'8") tall great for storing tall or long items. The Tongue & Groove Wooden Shed provides a better construction compared with our overlap style of shed providing greater stability and a more aesthetic look. This combined with the traditional Apex Roof style makes it a charming feature of any garden. The higher internal roof means you can stand comfortably inside the shed and allows you to store larger items. This is one of our best selling sheds.
Please Note: Shelving and accessories are for photography purposes only and are not included with this building.


Construction Main Points
The shed is constructed from high quality 12mm Tongue and Groove shiplap cladding; providing increase strength and stability.

Solid OSB Floor and Roof – provides a solid floor and roof solution for your shed.

The high quality floor joists give the shed a solid and sturdy feel and allow a larger load capacity.

The shed comes with a free factory base which will last up to 6 weeks. We recommend you treat your shed as soon as you have built it.
Key Features
3ft x 2ft Sentry Box

Framing 28mm x 28mm

Windowless

12mm Tongue & Groove Wall Thickness

Solid Sheet Roof & Floor

Single Door with Pad-Bolt

Mineral Roof Felt

Scandinavia FSC Pine (mixture of red & white)

Easy Assembly

Pre-Treatment

10 YEAR ANTI-ROT WARRANTY

FREE UK MAINLAND DELIVERY*

FAST EXPRESS DELIVERY AVAILABLE*

Includes full fixing kit and instructions manual
Pre-Treatment

The shed has been protected for around 6-8 weeks using timber preservative treatment. We advise that further treatment is carried out once the shed has been built.
Easy Assembly 

Each shed comes with fully assembled panels including pre-hung doors and a fixing kit with plenty of nails and felt to complete the roof assembly. Includes full fixing kit and instruction manual.


Solid Sheet Material

Constructed using solid sheet material this makes the shed sturdier making the storage of your items no longer a problem. 



Tongue & Grooved Walls
Tongue & Groove Construction is traditional type of cladding designed to give a smoother enhanced finish whilst also making the shed more resistant to the weather.
Ledge Door
This garden building comes with Ledge doors to allow a staple and hasp to be fitted to secure your shed.
Round Edge Framing
Our internal framing is planed and rounded to avoid splinters to hands and also makes it resistant to moisture
Floor Joists
This garden building uses planed timber in the floor joists to provide a sturdy support on your base.
10 Year Anti-Rot Warranty
This Product carries the 10year Anti Rot guarantee as long as the garden building is well maintained.
Double Framed Corners
This garden building features double framed corners for added strength and stability.
Solid Sheet Material Roof & Floor
Hardwearing, stable, excellent moisture resistance and is less susceptible to warping, distortion and layer separation than ply. No knots or voids to worry about 
Roofing Felt
This garden building comes with free roofing felt.
Manufactured in Britain
This Product was manufactured in the UK. By purchasing this product you are supporting British manufacturing.
Base Depth :

1' 9" (0.59m)

Base Width :

3' 2'' (0.99m)

Cladding::

12mm Tongue & Groove Cladding

Door Height :

5' 7'' (1.72m)

Door Location:

3ft 2" Gable End

Door Width :

2' 3" (0.71m)

Eaves Height :

5' 5" (1.68m)

External Depth with overhang:

0.63m

External Width with overhang:

1.14m

Floor Bearers::

1" x 1" (27x32mm)

Floor Material: :

10mm Solid Sheet Board

Roof Height: :

6' 7'' (2.03m)

Roof Material: :

8mm Solid Sheet Board
DELIVERY POSTCODE CHECKER
On each product page there is a delivery checker tool. Please enter your postcode to see available delivery dates. For Express Delivery Service Options please check below. Once a date has been selected please add these to the delivery notes on the checkout page. Not available for products with Installation.
FREE STANDARD UK MAINLAND DELIVERY*
LEAD TIMES (subject to availability & seasonal activity)
Central England & Wales  1–7 Working days
South West  7–14 Working days
Scotland   7–14 Working days
Northern Ireland, Eire, Isle of Man, Isle of Wight, Jersey & Guernsey   7–14 Working days
*Deliveries to most parts of mainland UK are free of charge. However deliveries to certain remote areas may be subject to a surcharge.
Deliveries to the following locations attract the following charges:
Scotland Zone 1 - All of AB, IV 40-48, Rest of IV and KW, PA 21-33, PA35-38, PH 22-26, PH 30-41, PH50 £59.95
Scotland Zone 2 - (Delivery is to port mainland only) HS1-9, IV41-51, IV55-56, KA 27-28, KW15-17, PA34, ZE        £59.95
Isle of Wight (PO30-40)     £59.95
Northern Ireland (BT)        £29.95
Eire (Southern Ireland)     £49.95                                                                                  
Guernsey (GY) delivery to port   £79.95
Jersey (JE) delivery to port   £99.00
**No Delivery Service is Available to Isle Of Man or to Scottish Isles (only mainland port) including PA41-78, PH42-44
EXPRESS DELIVERY OPTIONS*
48HR / PICK-A-DAY Delivery Available Mon-Fri **
AM/PM Delivery options available - £12.99
SATURDAY or SUNDAY Delivery**
**Available Express Delivery Post Codes:
AL; B; BD; BL; BR; CB; CH; CV; DE; DN; DY; E; EN; HA; HD; HX; IG; KT; L; LE; LS; LU; M; MK; N; NG; NN; NW; OL; PE; RM; S; SE; SG; SK; SW; TW; UB; W; WA; WD; WF; WN; WS; WV.
 *Please check above if your postcode is available for one of the express services available. If your postcode is listed please add the 48HR / PICK-A-DAY or Saturday, Sunday service to your basket when selecting the product.  When selecting a "Pick A Day "please specify a date in the notes on the checkout page – the day selection must be 48HR from the day or purchase.
All orders must be placed before 11am to qualify (for Saturday deliveries order need to be placed before 11am Thursday prior to the Saturday) All orders placed afterwards will be treated as placed the next working day.
This express service is not available for Installations which are on a standard 14 day delivery service.
Please note this cannot be a guaranteed delivery service. We aim to deliver with the recommend delivery time for each product. However sometime this will not always be possible and circumstances such as lorries breaking down or stuck in traffic are out of our control. If a problem arises we will always contact you as quickly as we can so you can make alternative arrangements. As the seller we will not be liable to the buyer for the failure to delivery on any particular date or dates. Time for delivery is not of the essence and shall not be made so by the service or notice.
SPECIAL WINDOWLESS BUILDINGS
This will revert to a standard 10 working days delivery service
INSTALLATION OPTION
All products with installation will revert to our standard 14 working days delivery. You will be contacted to book in an install day. Delivery and install will take place on separate days.
BOOKING YOUR DELIVERY DATE
Please use the delivery date checker tool on each page. Please enter available dates in the delivery notes on the checkout page. Once your order has been placed, you will be contacted by our manufacturer's delivery team and your date will be confirmed or you will be advised of a specific delivery date. You will be able to add additional delivery information at this point. 
HOW WILL MY GOODS BE DELIVERED?
Please be advised delivery is kerb side delivery only. It is at the discretion of the driver if they are able to drop the garden building to a different location. If you have any special requirements or believe access to your address may be difficult for our delivery driver please contact us as soon as possible. A general rule of thumb is that if a refuge vehicle can gain access then generally our delivery lorry should be able to but if in doubt please get in touch with us.
Typical delivery is 1 – 20 working days but we do aim to deliver a bit quicker. Once you have placed your order you will be contact by our delivery team to confirm your delivery date. If you have not been contacted by our delivery team within 10 working days after your have placed your order please email us or call us and we will chase this for you.
Delivery is between the hours of 7am – 7pm Mon-Sun. It is possible to request a call an hour prior to delivery but this is subject to the driver having a mobile and cannot be a guaranteed service. Please note this is not possible for Metal sheds where the product is shipped with a courier.
If you are going to be out on the day of delivery, it is possible for the item to be left somewhere (for example down the side of a house) but at your own risk. To do this you must leave a signed note detailing your instructions in a clear location for the driver to see. It is important that you sign the instructions as this will be taken by the courier as proof of delivery.
Please note for sheds, summerhouses, playhouses, fencing and log cabins we will always contact you by phone or by email to confirm a delivery date – we will not just turn up unannounced – if you do not have a confirmed delivery date please email us or call us.
We are unable to specify a delivery time during the day of delivery. Our couriers deliver between the hours of 7am – 7pm. Routes are planned the night before delivery so on most products we will be able to give you a drop number on the day of delivery.
Please note your card is debited at checkout. This is to protect you the customer as we do not store your credit card details. We will contact you if a surcharge is applicable and at that point you can chose to accept the charge or cancel the order and we will make a full refund to your card. For our full terms please refer to our Shipping Terms