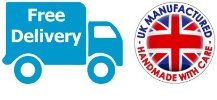 Move mouse over Image to zoom
Get a great price on our quality Tower Playhouse 5ft x 7ft, available online with Free UK Delivery | Buy Online Today
Delivery Check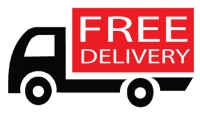 Please enter your post code to check our standard delivery dates
Product Accessories
Installation (Not available on express delivery options)
Upgrade Express Delivery Options**(please check below for available postcodes)
Treatment 5L Tub £14.95 each (We Recommend 1 Tub)
Treatment - 1 x Tub 5L (+£14.95) Selected:

Cedar Red (+£14.95)
TOWER PLAYHOUSE 5FT X 7FT

Solid Sheet Roof and Floor 

Tongue & Groove Cladding 

3 Fixed Safety Perspex Windows 

CE Approved 

Suitable for children 3 years old and over

Tower Base Height 1m (3.28ft)  

Building 1.48m (4.86ft)

Overall height 2.48m (8.14ft)

Factory Base Coat Treatment

FREE UK MAINLAND DELIVERY* 

FAST EXPRESS DELIVERY AVAILABLE*
Tower Playhouse 5ft x 7ft
The Tower Playhouse is a beautifully designed split level playhouse, offering all manner of creative imaginative opportunities for play. 
Children will love the cleverly designed split level play area, having playhouse above and shaded area underneath, ideal for a sandpit or bark chipped area.
Your children, grandchildren and their friends can enjoy hours of fun in this hugely popular Playhouse, which is carefully manufactured to meet the exceptionally high safety standards of European Toy Standard EN71.
 
Construction
The Tower playhouse is designed with an integral Veranda area.
The depth shown includes the 1'11" (0.33m) veranda.
In addition the Tower features a front balcony with balustrading and an access ladder.
The playhouse is supplied pre-treated with a water based timber treatment for protection against the elements.
We recommend you treat the playhouse during construction with a high quality preservative for maximum durability.
We strongly recommend that children use this or any raised play structure under adult supervision at all times.
Order your Tower Playhouse online now and have fun watching children bring it to life !
Please Note: Playhouse will be supplied unpainted, image is for illustration purposes only. Toys and accessories shown are not included with the playhouse.
Features
Solid Sheet Roof and Floor

Tongue & Groove Cladding

3 Fixed Safety Perspex Windows

CE Approved

Suitable for children 3 years old and over
Tower Base Height 1m (3.28ft)

 

Building 1.48m (4.86ft)

Overall height 2.48m (8.14ft)

Factory Base Coat Treatment

FREE UK MAINLAND DELIVERY*

 

FAST EXPRESS DELIVERY AVAILABLE*
Pre-Treatment 
Your playhouse has been pre-treated with a timber preservative treatment but we do recommend that a further treatment is carried out following construction to prolong the life of your building.

The treatment will protect your shed for approximately 6-8 weeks giving you plenty of time to prepare your base and erect your shed.
Easy Assembly 
Each Playhouse comes with fully assembled panels including pre-hung doors and a fixing kit with plenty of nails and felt to complete the roof assembly.
Solid Sheet Material
Constructed using solid sheet material - this makes the shed sturdier making the storage or your items no longer a problem.
Side Window Feature
A side window feature ensures natural light floods the interior making the playhouse an ideal play area. 
Building Ridge Height :

4' 9" (1.48m)

Door Height:

3' 6" (1.08m)

Eaves Height :

7' 6" (2.28m)

Overall Ridge Height :

8' 2" (2.48m)

Single Door Width :

2' 0" (0.60m)

Tower Base Height :

3' 3" (1m)